Kodama Hands is a group, which members are professional and amateur musicians playing variety of instruments like guitar, violin, percussions, bass guitar, flute, handpan and voice as well. This group connects musicians from Eastern Slovakia and their aim is to bring unique musical artistic experience. From style perspective Kodama Hands lean to ethno music with some jazz and house music influence. Connection variety of musical styles is way of expressing of individual self-realisation of each member resulting in groups representation of final compositions.
Members
Participants of this project are not strictly listed members. Most of all it is important to have good will to participate and put your heart into play.
Recently active members are:
Rút Pajorková – violin, handpan, voice
Róbert Egreši – percussions, handpan
Vladimír Hrušovský – beatmaker, keyboard
Marek Lenárt – electric bass, handpan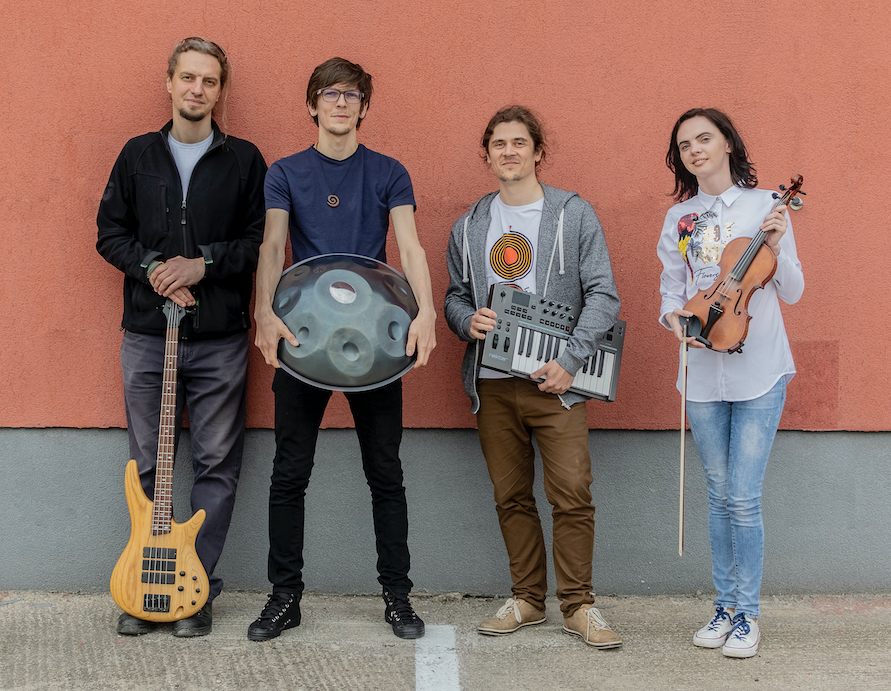 Events and gigs
Please see our Facebook page for upcoming events. It should be also available via shared calendar.
Social networks
https://www.facebook.com/kodama.hands/
Media
Some of our recordings and compositions can be found mostly on youtube.